I love being from the south. This weekend, I was relaxing and savoring the southern delicacy of boiled peanuts with a tall glass of sweet tea. This delectable treat always reminds me of years gone by and old family get-togethers.
Another southern tradition I love is how we pay respect to each other. I live in a neighborhood on the route to the National Veteran's Cemetery. We have funeral processions come by frequently. I am always so proud of our Canton community who makes serious business out of pulling over to show their respect to these families. Even on the interstate, cars move to the shoulder to let a procession pass. In cases of service members fallen in the line of duty, you will many times find our neighborhood's front entrance flooded with adults and children holding flags to encourage the family and friends as they make their way to say final goodbyes. It always brings tears to my eyes thinking of them driving by and seeing all the support in the midst of their suffering. The hope is that they are comforted and strengthened by knowing their terrible loss did not slip by unnoticed.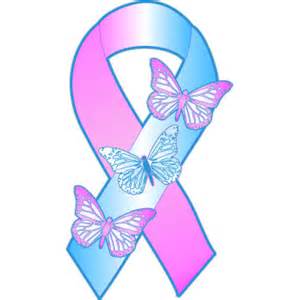 October is Pregnancy and Infant Loss Awareness month. This is the time set aside to pay respect to the devastating loss of precious babies. This recognition is important because sadly these losses do oftentimes seem to slip by unnoticed. Well-meaning friends and family sometimes think that talking about a baby who has passed is a taboo topic that will only add to the pain. Those who have experienced the loss then sometimes feel like life has moved on and forgotten the sweet baby they loved and dreamed for.
Cherokee County native, Brittany Richardson was interviewed by Fox 5 on Friday 10/9/2015 about her experience of losing her baby at 36 weeks and 3 days in January of this year. The story has gone viral and become one of the most popular of the weekend. "When a baby is born, it's a Mother's instinct to protect the baby," said Richardson. "When her baby dies, it's her instinct to protect its memory."
Brittany and her cousin have started a website to bring comfort to others enduring the loss of a baby. She wants them to know that they are not alone and it is OK to talk about your baby and share pictures.
Brittany contacted me last week to tell me how she is looking forward to honoring her baby's life in the Children's Park of Georgia and to offer her help. I love receiving emails and letters like this because it makes my heart overflow to think what this park will mean to so many now and to come.
The Children's Park of Georgia is not a memorial park but rather a place where all children will be honored together – those with us and those who've gone on. As in the Children's Park in Tyler, Texas, there will be no distinction on the engraved sidewalk stones if a child has passed or not.  The name of the child will be honored the same.  This beautiful park will be an uplifting place of peace and perspective to navigate the joys and the sorrows that are a reality of life. Through good times and bad, for generations to come, it will be our legacy to share the love that we have for our children. They are precious gifts never to be taken for granted.
 NOTE – To receive updates from this blog directly to your email, sign up on the top right hand side of this site.